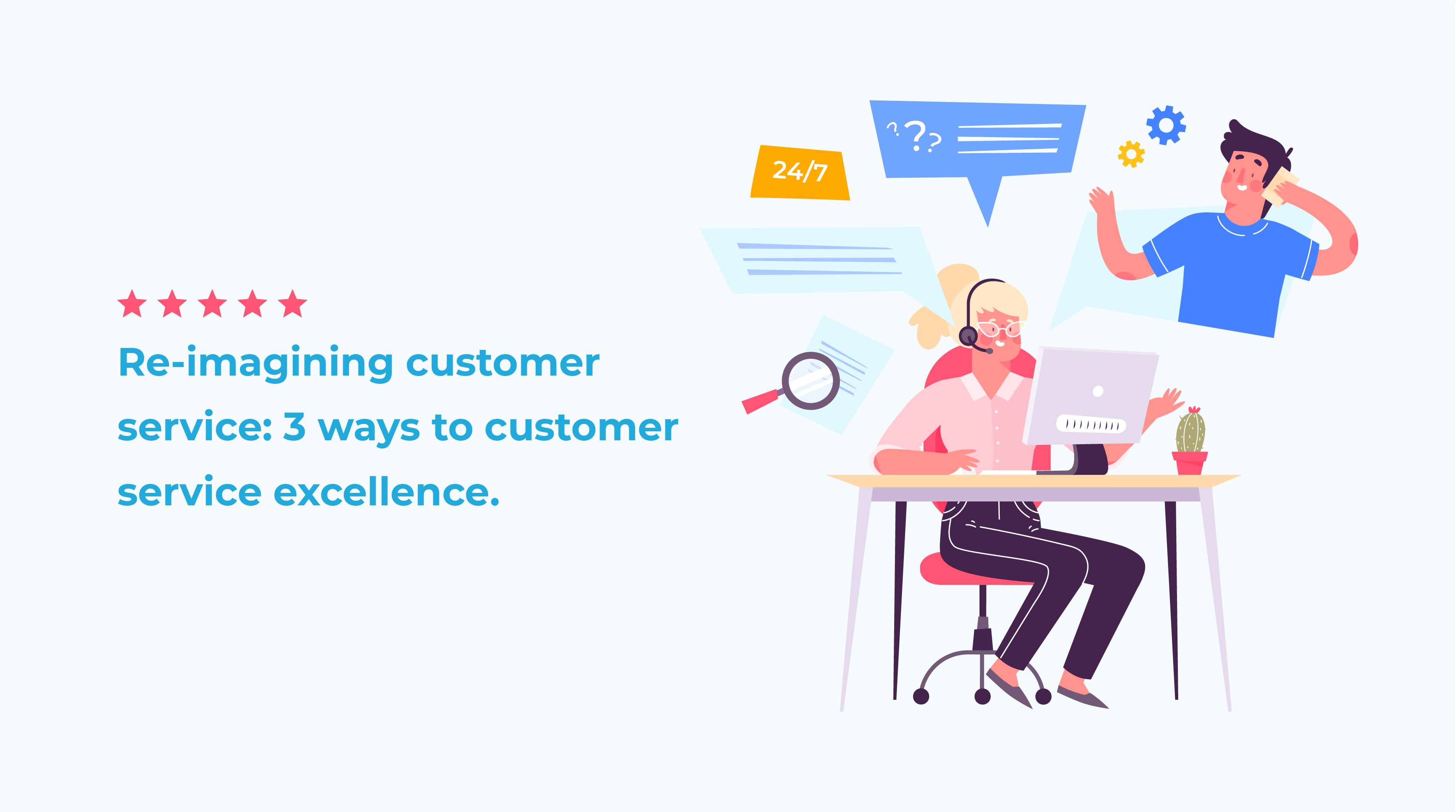 The past few months have been challenging for most support teams. In short notice, they had to make adequate preparations as they transitioned to remote work, and dealt with a barrage of calls from anxious customers. Due to the unprecedented change in customers' needs, call volumes skyrocketed, and it became pressing to provide better customer support. 
The change brought by the pandemic, though negative, caused seismic shifts that forced businesses to examine their strategy and operating models once more. Support teams weren't left out. Working from home and trying to provide support to anxious customers exposed weaknesses in the customer service structure and strategy in most organizations. 
What are some steps that businesses searching for new ways to improve customer service -or even overhaul existing structure-  can take to come out of the pandemic equipped to provide better customer service?
1. Set customer service goals: Company-wide goals should be cascaded down to support teams. This means that support teams should set goals that support the larger organization goals. For Instance, a company's goal can be to reduce churn by 20%. Distilling from this goal, a support team can set its own goal to reduce wait times by 20% and to increase first contact resolution rate by 40%. Customers' satisfaction with support influences their decision to remain or leave.
 If you had no goals or even vague customer support goals, you have to set new ones and review existing ones. Goal setting forces you to foresee obstacles and take steps to resolve them. Goal setting also forces you to think of processes or infrastructure that should be in place to be successful.
2. Review all customer service touchpoints: Customer touchpoint in this context refers to all the channels used for support. It includes website FAQs and articles on the help page.
In reviewing these touchpoints, there are two important questions to consider. First, who are your customers? Are these touchpoints providing adequate support for these customers?.
b. Defining your customers: this helps you to know if the current customer service channels are adequately meeting their needs. If your customers are millennials for instance, then phone and emails will not sufficiently do the job. This is because millennials prize convenience and want quick support. Waiting hours for an email reply is an annoyance just like call centre wait times. If unsatisfied with a service, they are more likely to post it on social media too. Armed with this information about your customers, you can explore better ways to serve them.
b. Reviewing existing channels: Equipped with information about your customers' preferences, critically examine each of your support channels to know if they are adequately serving your customers. Using the millennial example above, you'd discover that millennials prefer self-service, are digitally savvy and would rather resolve issues on their own. If your existing channels do not appropriately cater to these preferences, you stand the risk of providing poor customer service. To mitigate these risks, provide a help section or FAQ page that provides detailed information on how customers can resolve issues themselves. Also, automate customer support and make self-service options available on as many touchpoints as possible. This includes social media, messaging platforms, and websites.  
3. Hire the best people: People are at the core of every process and strategy. Using the best customer service technology is commendable but it does not eliminate the need for a well-trained team. The right customer service technology frees up time, allowing your agents to focus on crucial tasks.
To build the right team, be clear on what you want to achieve, and outline the combination of skills necessary to achieve that. Customer-facing roles usually require communication and problem-solving skills as well as empathy. Your goals determine the skill set you'll look out for.
The topic of customer service teams raises the question of the kind of team that yields the best results. Should you out-source or should you build an in-house team? There is no right or wrong approach, rather, it depends on your current needs and goals. If customer service is a core part of your business strategy, then it is best to keep it in-house. By keeping it in-house, you have full control over the support team. You can hire people that fit into the culture you are building and provide the right training and coaching.

Customers have higher expectations and customer service teams should be positioned to meet them. To do this, there should be a clear goal, Providing a good customer experience is a marathon. It requires a detailed plan, the right technology, and a trained team. To excel in customer support, anticipate customers' needs, solve them before they arise, and constantly seek feedback.