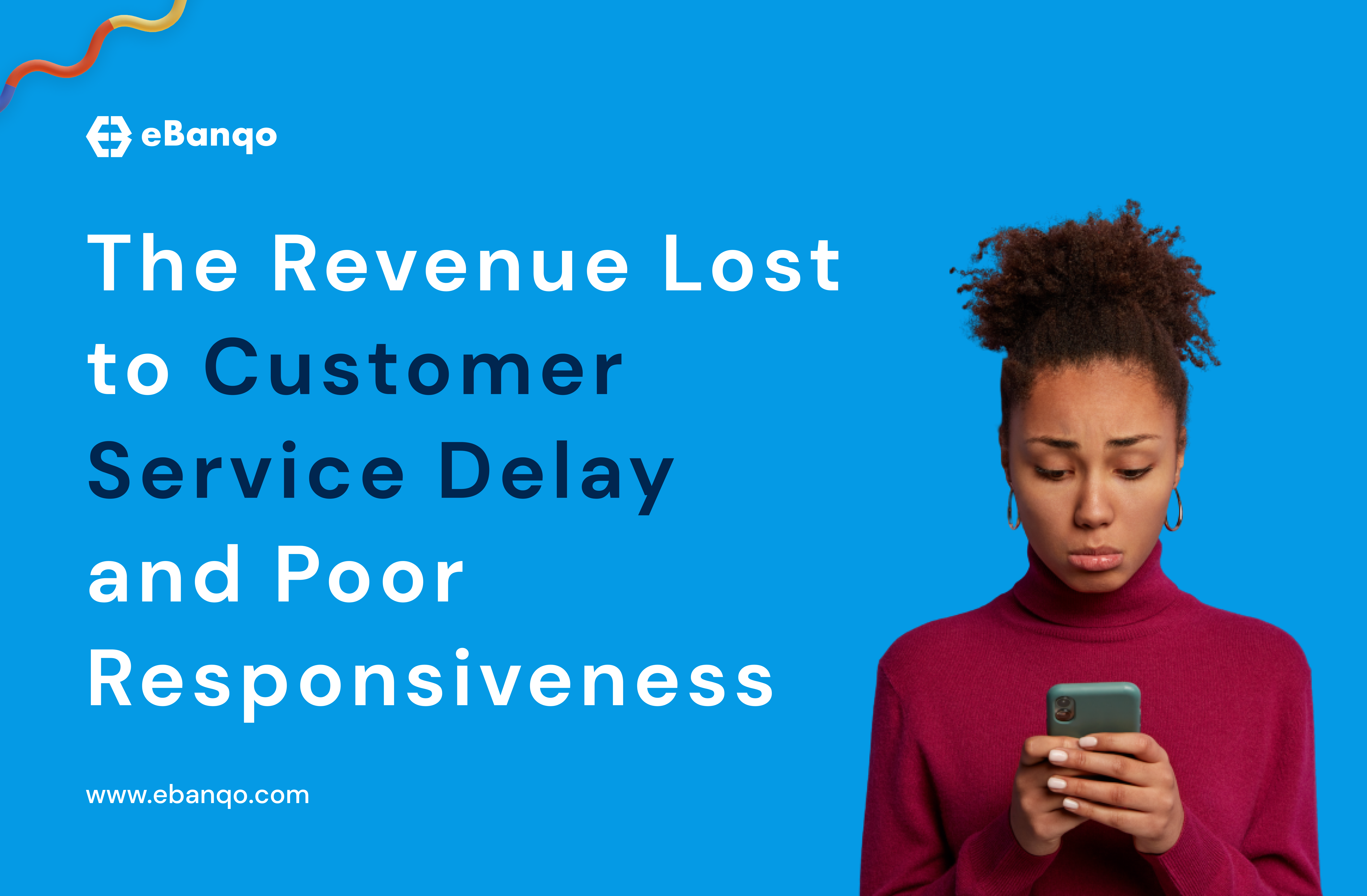 "Please reply to your DMs" – An angry customer's last effort to get your attention (a definition of poor customer service).
As a business owner, you must know that your brand's first line of contact with the outside world is your customer support team.
Every business is expected to provide excellent customer service or risk losing relevance in their customers' eyes.
An organization's success can be significantly impacted by its capacity to react to customer inquiries quickly and effectively. Customer support inquiries that are answered slowly or not answered at all can cost a business huge monetary loss, a nasty reputation, and even a dwindling of client conversions. Unhappy customers leave the longest and meanest reviews!
Your customers are more likely to switch to a competitor if they constantly experience silence or delays when you resolve their queries or issues.
According to the annual customer service study by SuperOffice, they found out that 62% of companies do not respond to customer emails. This means that your business is likely to stand out amongst your competitors just by simply responding to your customers.
A study conducted showed businesses can grow revenues between 4% and 8% above their market when they prioritize better customer service experiences.
Is your business prioritizing her customer service or just blowing in the wind's direction? We hope not.
Let's take a closer look at some of the examples of revenue loss incurred by delayed or unanswered customer inquiries.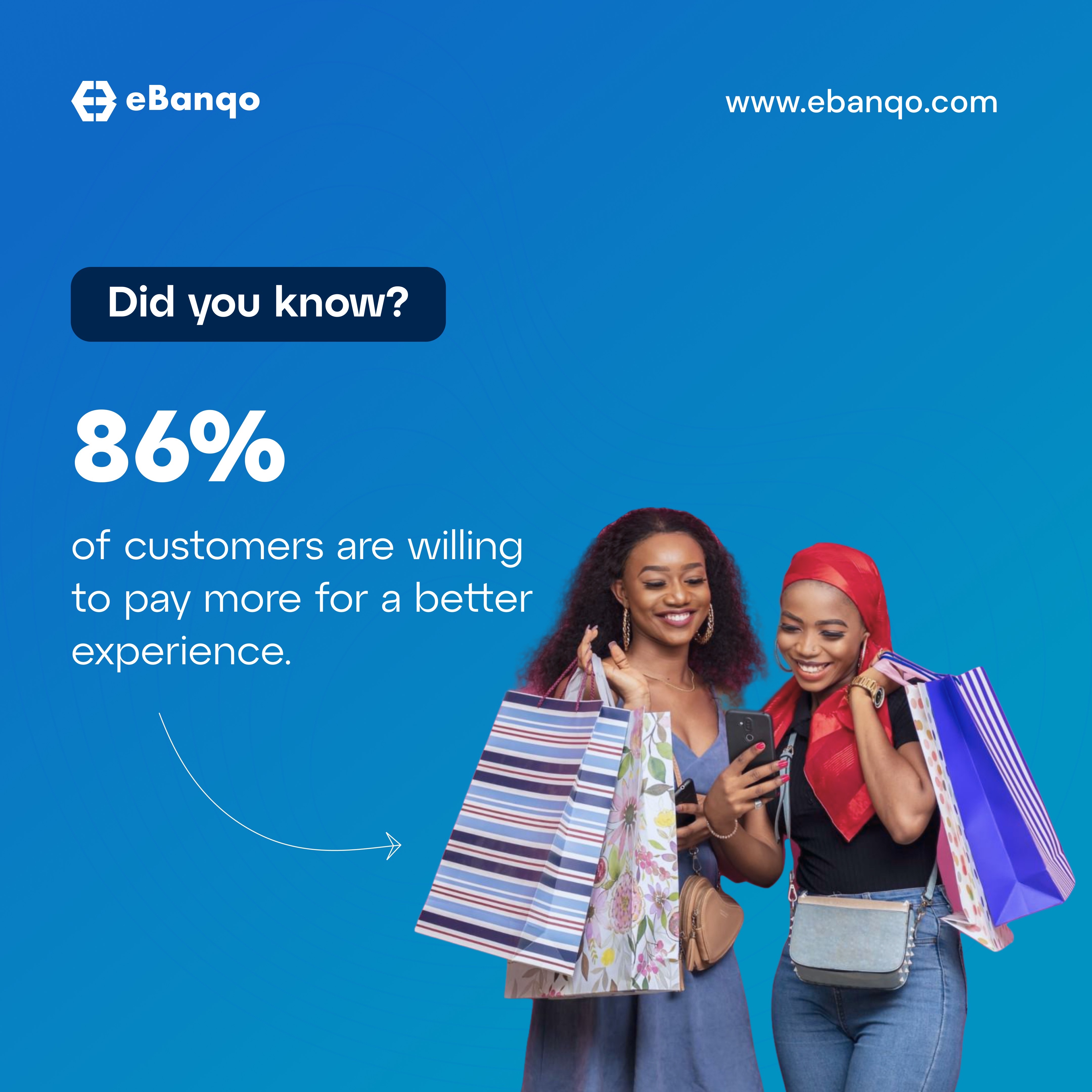 Examples of revenue loss
Losing potential sales due to slow response time
One of the many examples of revenue loss is the unfortunate event of losing a prospective sale due to a slow response. In some businesses, for instance, an answer to an email takes an average of 24 hours. Customers, however, anticipate an answer within an hour. As a result, businesses that take too long to reply to customer inquiries run the risk of losing clients to rivals with shorter response times.
Losing repeat business due to poor customer service
Another way a company's revenue, as well as growth, may be seriously hindered is by the loss of repeat business or returning clients that results from poor customer service. Customers who are unhappy with a brand's poor customer service are less likely to do business with them again and might complain to others, which could damage the business' image.
Losing referrals due to negative word-of-mouth from dissatisfied customers
As we always say; unhappy customers write the meanest and longest reviews. A business can also suffer revenue loss when the number of customers sharing their negative experiences is more than the number of positive ones. As much as you can, get positive reviews from your customers at their happiest moments with you to counteract the negative ones. In the digital era today, we know how quickly bad reviews make headlines.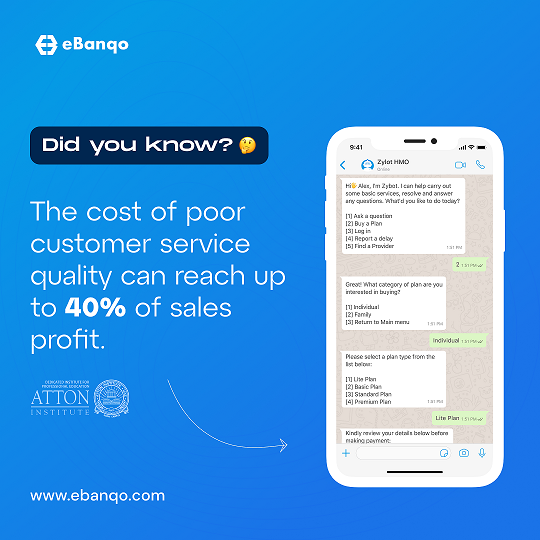 Factors that contribute to delayed or unanswered customer inquiries
The first step to solving a problem is to figure out what caused the problem.
Now that we know of the potential revenue loss caused by delayed customer service, Let's also take a look at some of the factors that contribute to this problem:
A company's customer service team may not be able to react to customer inquiries promptly and effectively if they are understaffed. Hire more hands or maximize technology by integrating into a chatbot system like ours – www.ebanqo.com
How often does your customer service team go on training or re-trainings? Are they moving with the times and adopting better ways to communicate with your customers?
Sometimes, your customer service staff is not able to react to customer queries effectively because they lack the necessary training to do so.
Businesses that handle customer queries exclusively through manual procedures may often find it difficult to respond to inquiries effectively and promptly. This is where Chatbots and customer support software can be used to automate processes and speed up response times. Work smart, not hard!
Poor communication channels
There's a popular saying amongst marketing folks: Go where your customers are.
Your response time to customer inquiries may be delayed if your business' contact channels are ineffective, outdated, or not a common space for your target audience.
Solutions to prevent revenue loss
These are some of the actionable solutions you can implement to prevent revenue loss incurred by delayed or unanswered customer inquiries.
Implementing automated chatbots
To prevent getting left behind in the stone age, adopt the use of automated solutions, such as interactive chatbots and customer service software, to speed up response times, simplify routines, and lighten the load on your customer service staff. They'll thank you for it! Our past post on interactive chatbot will come in handy here
Provide adequate training and resources for customer service staff
Ensure your customer service team has enough staff and is properly trained to respond to customer inquiries quickly and effectively. Take advantage of your website, social media accounts, or other channels to make customers aware of your clear standards for response times. By doing this, you'll be able to control client expectations and avoid complaints.
Streamline processes and communication channel
Keep an eye out for consumer feedback on social media and internet review sites. Take action to resolve any issues that emerge and respond to any unfavourable comments in a timely and professional manner. Don't leave bad comments unanswered.
Offer self-service options for customers
Offer a variety of contact methods, such as live chat, email, social media messaging, and self-service portals. Customers will have more ways to get in touch with your company as a result, which will speed up response times.
Conclusion
Now that you know customers are willing to pay more to do business with a business that offers excellent customer service, we hope that this article served as an eye-opener on the numerous dangers of leaving customers hanging.
When you compromise on your customer service quality, you risk damaging your business reputation, losing potential sales, and worse of all 4% to 8% decline in your business revenue.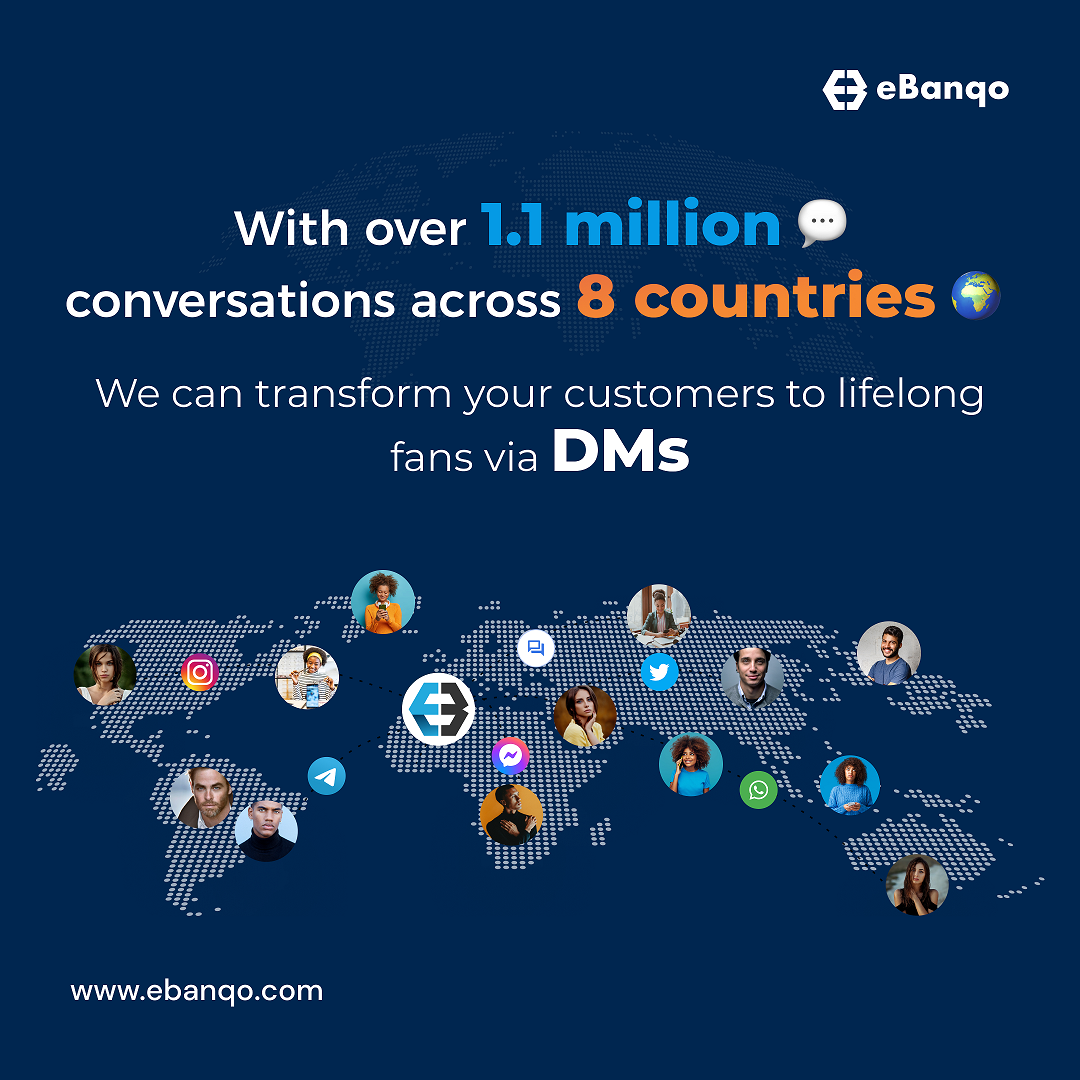 Don't risk sending your customers to your competitors with poor customer service. Remember, happy customers mean more sales and a healthier bottom line. So, if you're not treating your customers like royalty, it's time to put on your crown and start delivering a regal experience. And if you need some tips on how to do that, we've got your back. Just drop us a line at hello@ebanqo.com, and we'll help you reign supreme in customer service.